All-in-One Advanced Edge Routing
Cradlepoint AER3100 Series
*supports LTE Advanced
The all-in-one networking solution that is cloud deployed, managed, and optimized.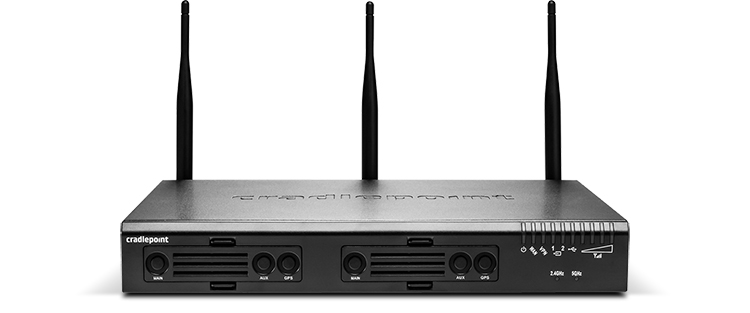 The Cradlepoint AER3100 is an advanced edge routing solution that combines cloud management, advanced security (UTM), WAN Diversity, industry leading 4G LTE failover, high-performance WiFi, and dual modem capabilities for deployment versatility when wired lines are too costly or not available.
Administrators can extend best-in-breed management and security applications to remote branches with a solution that is customizable and lowers the total cost of ownership in a single deployment.
Benefits
IMPROVE QoE & INCREASE AVAILABILITY
Supports LTE Advanced with SIM-based auto-carrier selection (LP6 versions only)
Multi-carrier 4G LTE support with dual SIM capability
Increase availability with seamless 4G failover
Augment WAN bandwidth: 4G, Ethernet (T1, DSL, Cable, MetroE), WiFi as WAN
Support cloud-optimized IP multimedia communications
Robust, real-time analytics to manage QoE performance, data usage, and costs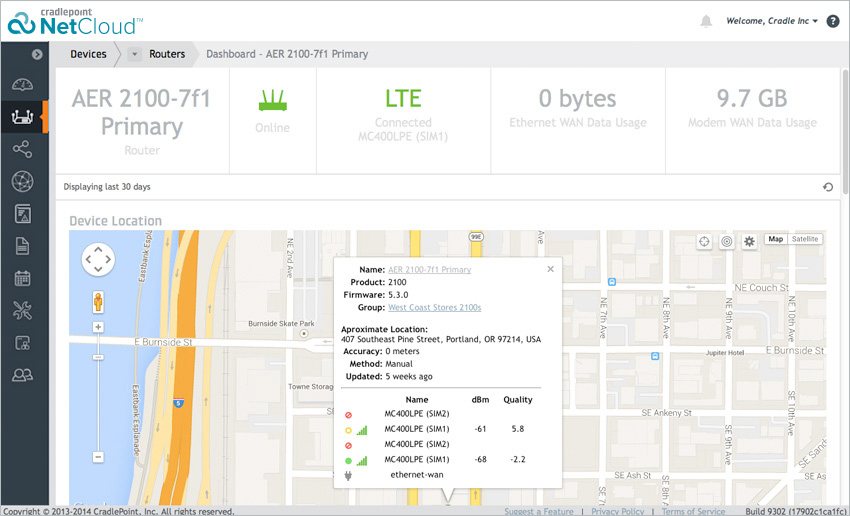 MAXIMIZE FLEXIBILITY
Dual-modems with multi-carrier support for "Cut-the-Wire" solution
Add burst bandwidth easily for peak periods
Integrate with MPLS networks for Hybrid WAN deployments
Application aware policies for intelligent WAN selection and data usage optimization

DEPLOY & SCALE QUICKLY
Increase speed to deployment with "zero-touch" configuration at installation
Deploy services for increased security and advanced networking via the cloud
Integrate easily with enterprise applications using Cradlepoint's open API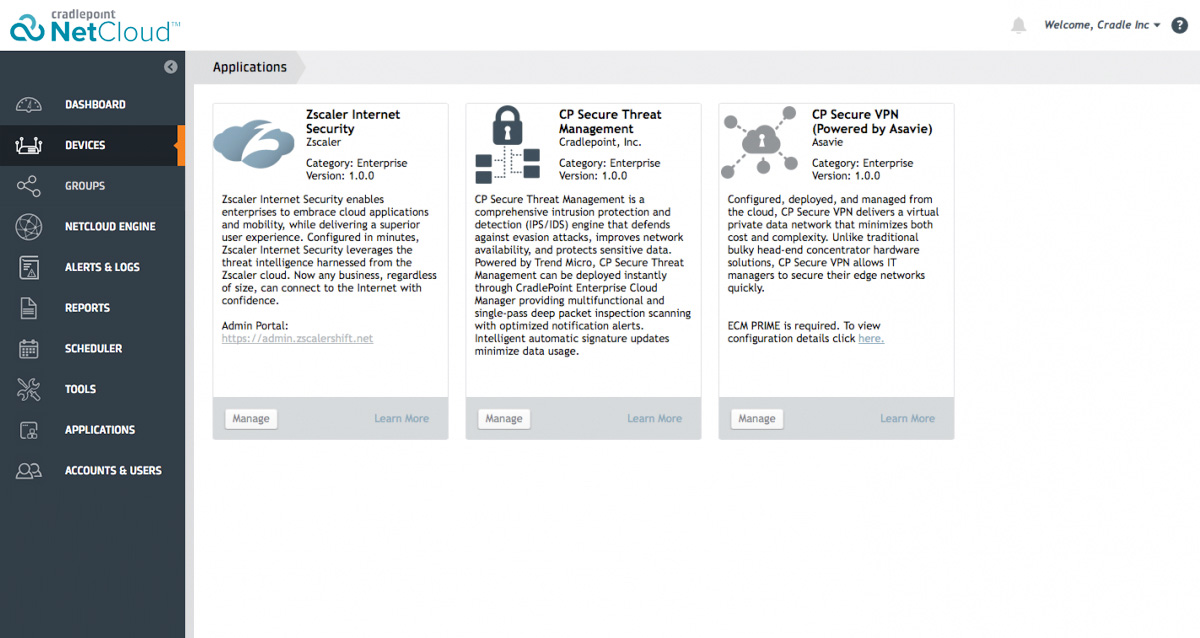 SECURE & PROTECT
Protect assets with IPS/IDS, stateful firewall, network segmentation, and VLAN support
Secure data transactions with advanced VPN options
Integrate Zscaler to inspect "direct to internet" traffic with near-zero latency
Purpose-built for PCI compliance