Product Spotlight: Juniper MX240 3D Universal Edge Router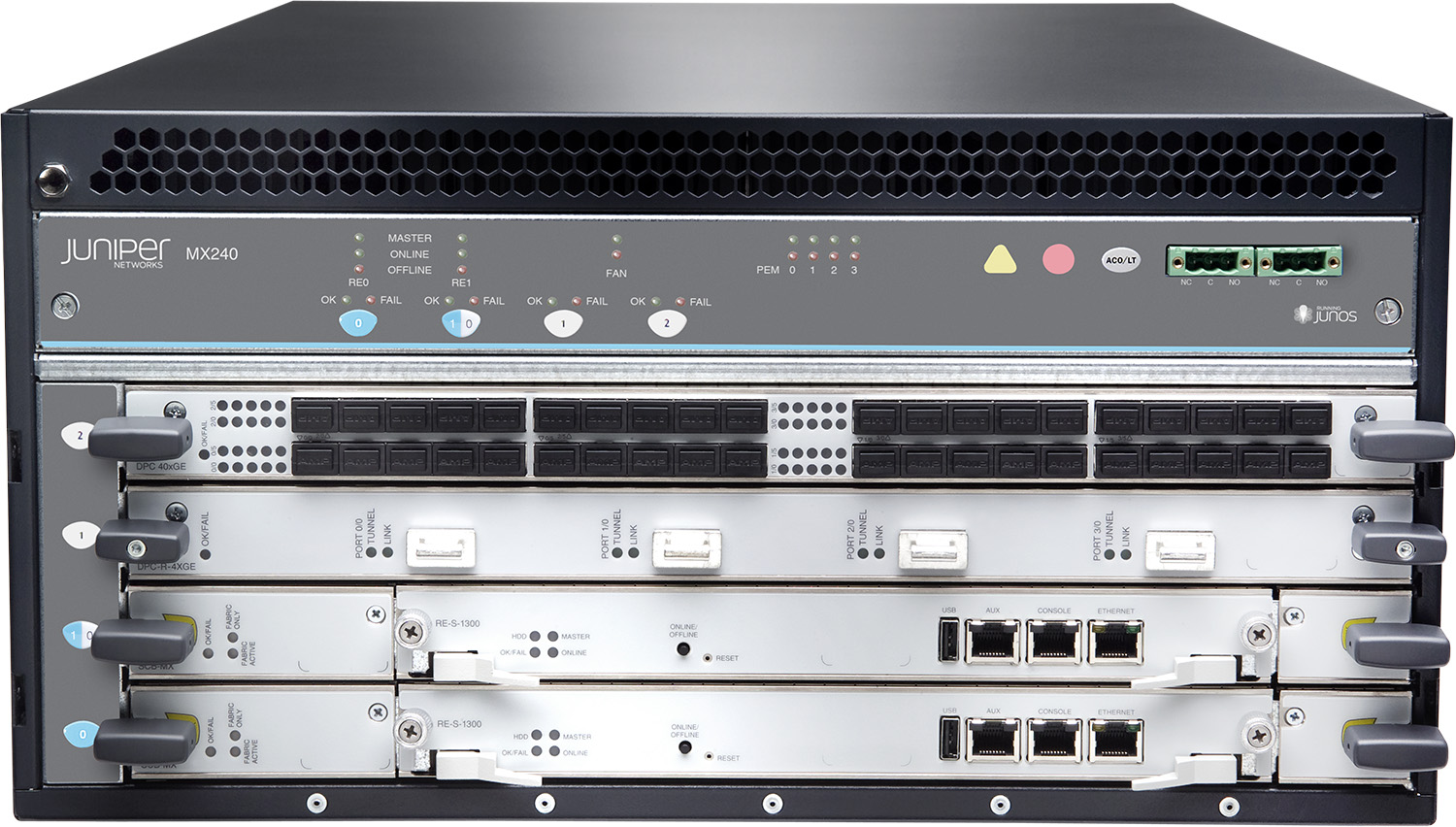 The SDN-ready MX240 3D Universal Edge Router delivers high performance, reliability, and scale for a wide variety of service provider and enterprise applications, including business and residential broadband services and high-volume data center internetworking.
At just five rack units (5 U), the MX240 is a compact, modular platform offering 1.92 Tbps of system capacity. It concurrently supports high-density 10GbE, 40GbE, and 100GbE interfaces as well as legacy SONET/SDH, ATM, and PDH connectivity. The MX240 also supports sophisticated timing capabilities, Junos Fusion technology, and Juniper's Virtual Chassis technology, which help streamline network design and operation.
The high-performance MX240 is packed with highly scalable routing, switching, security, and service features that enable revenue generating applications, network consolidation, and service convergence. Key features include support for a wide range of L2/L3 VPN services and advanced broadband network gateway functions, along with integrated routing, switching, and security services.
Powered by Junos OS and the programmable Trio chipset, the MX240 is deployed in mission critical service providers and enterprise networks worldwide, helping network operators transform their networks—and their businesses—to thrive in our hyper-connected world.
Layer2 Communications is a Juniper Premiere Partner